> Malaysian Borneo Adventure Tour
The Malaysian Borneo Adventure Tour is amazing –  Adventure, unique experiences, prehistoric forests and wildlife…
The following is just a teaser suggestion. It can be easily adapted to your own requirements.
It is usual that clients might consider a few nights in Kuala Lumpur and/or Singapore, either before or after the tour, or maybe both.
The tour is suggested for those looking for adventure and being deliberately close to nature.
The luxury will maybe come in the experience rather than the quality of the hotel, especially in Sarawak. Some jungle walks will be required, so you do need to be reasonably fit and agile, as well as being comfortable brushing against nature. It is not a zoo, you will be seeing wildlife in their natural habitat. Depending on their mood, they might decide to be shy and stay hidden, but that would be unusual, as they remain curious. You do need to adhere to the advice of your jungle guide.
The itinerary guide is based on Day One arrival in Kuching, so it does not include travel time from & to UK.
Your flight will normally go via Kuala Lumpur (transit & connection) or Singapore.
Two/three nights stopover in either can be easily arranged, or you can easily travel to the resort island of Langkawi.
Day 1 Arrive in Kuching
Meet at the airport and transfer to the Waterfront Hotel.
SARAWAK RIVER SUNSET CRUISE (1½ hours)
1700hrs, make your own way to the Kuching Waterfront (approximately 5-minute walk). At 1730 hours, board the MV Equatorial for a 1½ hours Sunset River cruise on the Sarawak River.
This is a wonderful way of observing Kuching City and will give you a feel of how transportation to and from the city was in the days before the introduction of air travel and modern road vehicles. In the distance, Mount Serapi provides a stunning backdrop for the city.
On most days you will be able to enjoy a scenic sunset from the deck of the cruise ship. End your cruise around sunset and walk the short distance back to your hotel. Overnight at Waterfront Hotel.
Note: The tour does not include transfers from hotel to the Kuching Waterfront. It is possible to walk from the centre city hotels. If you need a transfer from your hotel, additional fees will apply.
Day 2 Semenggoh Orangutans & Land Dayak Longhouse (B/L)
0745-0800 hours pick up from hotel. Located 24 kilometres from the centre of Kuching, the Semenggoh Wildlife Centre provides an excellent opportunity to view semi-wild orangutans in a natural setting. This orangutan rehabilitation centre receives orphaned or rescued orangutans and trains them to survive in the wild. Over 20 orangutans live within the nature reserve and they often return to the centre to receive supplemental feeding. The feeding area is set in a natural amphitheatre where it is possible to observe the orangutans coming in from the surrounding forest for the food provided. The rangers provide a briefing on the purpose of the centre and the conservation objectives.
Depart Semenggoh around 1000-1030 hours and travel by road for 30 minutes to Anah Rais longhouse village, located in the heart of the Padawan District. Explore this peaceful Bidayuh village set beside a beautiful stream and learn about the culture of the Land Dayaks. In former times, they were headhunters and in their baruk (headhouse) skulls can still be seen. There will be a chance to sample local products, including a glass of local wine before having lunch and then returning to your hotel in Kuching. Overnight at Waterfront Hotel.
Day 3 Kuching City Tour (B)
0850-0910 hours pick up from hotel. Discover the charms of this riverine city established by Sir James Brooke, the first White Rajah of Sarawak. The city's varied architecture provides visible evidence of the colourful history and characters that shaped this land. This includes buildings dating back to the days of the White Rajahs, ancient Chinese temples, and the markets and shops displaying the produce that first brought traders to Borneo. The Borneo Cultures Museum is an impressive gallery highlighting the people, places and history chronicling the development of Sarawak through history.
Return to hotel.
SANTUBONG WILDLIFE CRUISE (3 hours)
1545-1615 hours pick-up from the hotel in Kuching and drive to the Santubong Boat Club (30 mins) where you board a boat and start your cruise through the mangrove forest of the Santubong Peninsula.
The cruise first heads to the mouth of the Santubong River, where Irrawaddy dolphins are regularly sighted. From there continue along the mangrove-lined rivers and estuaries looking for wildlife, including proboscis monkeys. Groups of these endemic Borneo monkeys are often seen amongst the mangroves at the water's edge. As the light fades your boatman will search for fireflies and crocodiles. Crocodiles are sometimes spotted on the muddy riverbanks by the reflection of their eyes reflected from a torchlight shone over the water. Fireflies gather along certain areas of the river. Watch the fireflies light up the branches of the mangrove trees before returning to the boat club and then travelling back to Kuching.
Note: The tour does not operate during rough sea conditions or heavy rain. Wildlife sightings are not guaranteed. However, wildlife often seen on this cruise includes Irrawaddy dolphins, proboscis monkeys, crocodiles, silver-leaf monkeys, fireflies, long-tailed macaque monkeys, monitor lizards and a range of birds, including egrets, white-bellied sea eagles and kingfishers.
Day 4 Hotel Transfer – Kuching airport (B)
After breakfast at the hotel, meet at your hotel for a transfer to the airport for the departure flight to Mulu National Park.
ESSENTIALS MULU SHOWCAVES (3 days / 2 nights)
Day 4 Arrive Mulu – Deer & Lang Caves
Arrive at Mulu airport in the morning and transfer to Mulu Marriott Resort for check-in.
In the afternoon, proceed to the park headquarters and enjoy a scenic 3 km plank walk through primary rainforest to the entrance of Deer Cave.
Deer Cave is the world's largest cave passage. Its scale is awesome and you are in no doubt how huge it is when you arrive at the cave entrance. The entrance of the cave is 150 m wide and 120 m high. Nowhere in this massive cave is the roof less than 90 m high. The cave has a moon-like landscape and from one vantage point, a perfect profile of President Lincoln can be observed. Next to Deer Cave is Langs Cave. The stalactites and stalagmites inside this cave are representative of the very best limestone formations in the park.
After viewing the two caves, proceed to the Bat Observatory outside Deer Cave. Most evenings at sundown, a spectacular exodus of about 2 million bats can be observed as they leave the cave in search of food. Then trek back to the park HQ by torchlight and return to Mulu Marriott Resort for overnight.
Day 5 Clearwater & Wind Caves (B/L)
After breakfast at hotel, meet and proceed by longboat upriver to Wind Cave with its impressive 'King's Chamber'. A short walk along a plankwalk next to the limestone cliff followed by a climb up approximately 250 concrete steps and you arrive at the entrance to Clearwater Cave. Here, stalactites and stalagmites with delicate lace-like patterns are found. A short walk along a plankwalk next to the limestone cliff leads to Clearwater Cave.
Like most caves in Mulu, Clearwater Cave provides a habitat for unique species of plants. One of these, the one-leafed plant can only be found at Mulu. Photo-sensitive algae grow on certain rocks and produce needle-like formations that point toward the source of light. Near Clearwater cave, there is a wonderful swimming area shaded by giant rainforest trees. Enjoy a picnic lunch, swim or relax before returning to your accommodation. The rest of the afternoon is free at your leisure. Overnight at Mulu Marriott Resort.
Day 6 Depart Mulu
Free at leisure after breakfast. Transfer to the airport for departure flight to Kota Kinabalu.
Day 6 Arrive Kota Kinabalu
Meet at the airport and transfer to your hotel. Overnight at Shangri-la Rasa Ria Resort.
Day 7 KLIAS RIVER SAFARI (B)
Pick up from hotel in the early afternoon and begin your journey, passing through padi fields, small kampungs and oil palm plantations. Your destination is the Garama / Klias Wetlands, some 25 km south of Beaufort, a beautiful environment of rivers, mangrove forests and sago palms.
This is home to the unique proboscis monkey, endemic only to Borneo. In the late afternoon, as our small open boat drifts past the mangroves, groups of these amazing animals make their way to the riverbank before settling down for the evening. This is a wonderful opportunity to watch these animals in the wild as dusk falls.
Upon return, witness the glittering fireflies on the nearby trees. Dinner is provided, before the return road trip back to Kota Kinabalu. Overnight at Shangrila Rasa Ria Resort.
Day 8 & 9 Free at Leisure (B)
Overnight at Shangri-la Rasa Ria Resort.
Day 10 Departure (B)
After breakfast at hotel, meet at your hotel for a transfer to the airport for your flight out.
---
---
CHIC CHECK
All are based on at least two persons travelling together. All land/boat transfers as stated.
The Borneo Adventure Tour includes:
3 nights at The Waterfront Hotel (Premier Twin room) with breakfast
4 nights at Shangri-la Rasa Ria Resort (Garden Wing Deluxe room) with breakfast. Additional information: https://chiclocations.com/chic-hotel/shangri-las-rasa-ria-resort-sabah-borneo
2 nights at Mulu Marriott Resort (Deluxe room) with breakfast Semenggoh Orangutan Centre & Land Dayak Longhouse Sarawak Sunset River cruise Kuching City Tour Santubong Wildlife Cruise.
Klias River Safari
In our opinion, Sarawak offers more adventure and has greater scenic interest. Sabah has better beaches and generally higher standard of hotels, especially in the resort areas. Kuching, the capital of Sarawak is really atmospheric, with British colonial buildings and Chinese shop houses.
Kota Kinabalu, the capital of Sabah, is much more modern and maybe less interesting, although has good mall shopping. Unlike Peninsular Malaysia, both Sarawak and Sabah are majority Christian states, a legacy of British missionary teaching with most converts from tribal beliefs. Churches and Chinese temples still outnumber mosques – just. This gives both States a different style.
Borneo is a huge island, shared between two Malaysian states (Sarawak & Sabah), independent Brunei – all on the north coast – and Indonesia Kalimantan which is primarily the central area south and encompasses over 70% of the total land space. Just as a point of reference, Sarawak is the largest Malaysian state, bigger than the combined Peninsular and 7 times the size of Singapore. In addition to nature tourism, it also has an abundance of resources including oil, gas and timber.
> Malaysian Borneo Adventure Tour
display-posts taxonomy=category tax_term=current taxonomy_2=category tax_2_term=tours-activities tax_relation=AND
More hotels in this location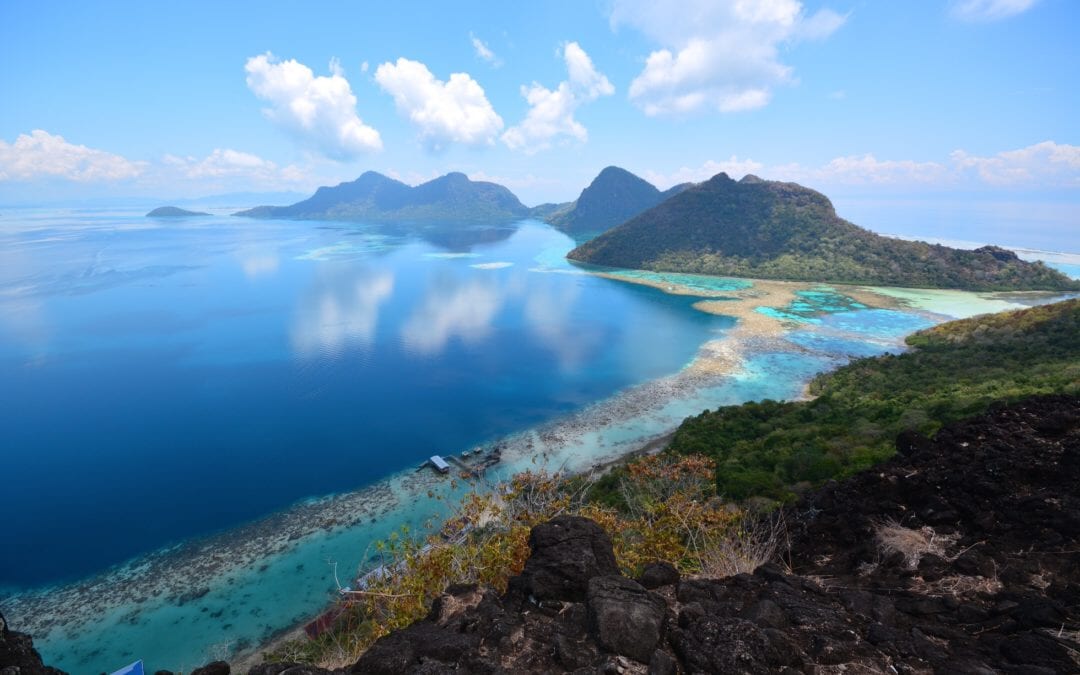 Malaysia is one of the most fascinating countries in the region with a rich diversity of cultures, scenery and resort variety. Peninsula Malaysia stretches down from the border with Thailand in the north through to Singapore in the south. On the separate island of Borneo you have the states of Sarawak and Sabah. Flying time from UK is approx. 12 hours to Kuala Lumpur (known as KL). Onward travel to Penang or Langkawi is one hour, two hours to Kota Kinabalu, Sabah and Kuching, Sarawak.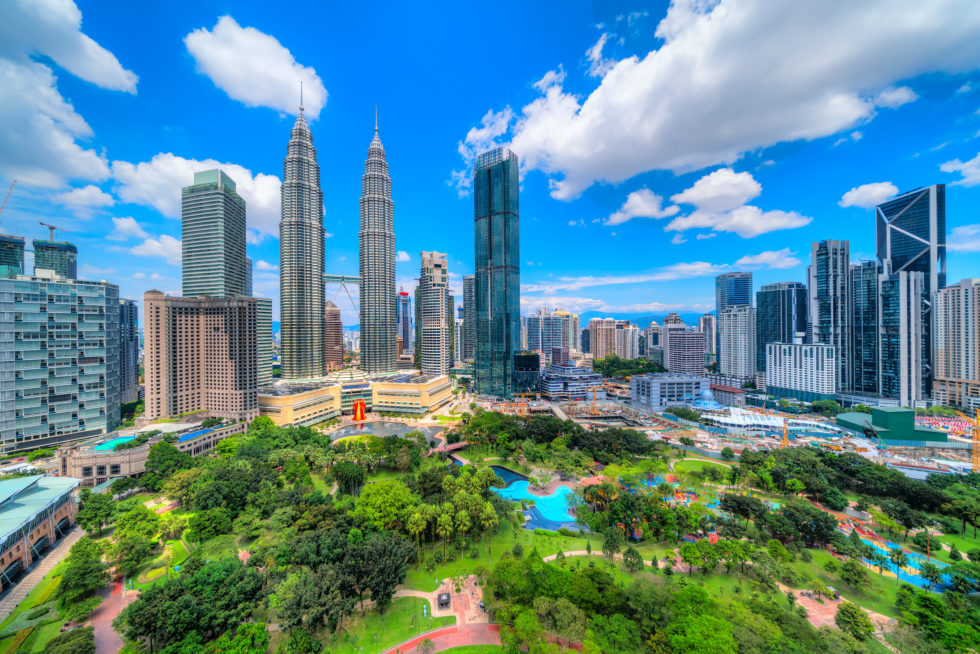 Kuala Lumpur, is the proud capital city, with high rise buildings, but just as many colourful older traditional areas. Lively street markets competing with luxurious shopping malls for the attention of your wallet. The prices are some of the most competitive in the region. Fantastic selection of restaurants fully reflecting the diversity of influences found in Malaysia, but with just as many culinary options from around the globe.
We are Travel Specialists in the Following Locations:
"There's no such thing as the best hotel, just the right one..."
Click for Booking Terms, Price Guides, Flight & Covid Information
COVID-19 - Updated Information – March 2023.
Virtually all countries worldwide have relaxed their protocols on Covid and there are very few restrictions. However, most countries review this on a month-by-month basis and will take immediate action should cases return or increase.
As a general statement, we would say travel is back to about 90% of its 2019 pre-covid levels – although with maybe less staff than before. This can particularly apply to airports with check-in teams and baggage handlers, and also in hotels. If you are a long-time repeat visitor to a specific hotel it is quite possible you might know your way around the property better than the newly appointed staff – smile and maybe even try to assist!
 = = = =
All price guides are Per Person Sharing Double Room (Entry level), based on travel between May and/or June when prices are generally at their lowest and include promotional offers. Supplements will probably apply at other times, particularly mid-summer in the Med, and for rooms and/or transfers arranged for single travellers.
For example, the Caribbean and Indian Ocean prices for winter can be approximately double the May - June level and about 50% more in Asia. For the Mediterranean & Canary Islands, Caribbean, Arabia and the Indian Ocean (except Sri Lanka) price guides generally include airfare and transfers.
*For Sri Lanka and Far East we show a per person per night hotel guide, excluding air fare, as arrangements tend to be individually tailored multi-centre itineraries.
Please refer to Travel Advice on our home page or look at www.fco.gov.uk as the Foreign Office may have issued specific destination information on safety and terrorism.

All the flights and flight-inclusive holidays on this website are financially protected by the ATOL scheme. When you pay you will be supplied with an ATOL Certificate. Please ask for it and check to ensure that everything you booked (flights, hotels and other services) is listed on it. This lists what is financially protected, where you can get information on what this means for you and who to contact if things go wrong. 
Please see our booking conditions for further information or for more information about financial protection and the ATOL Certificate go to: www.caa.co.uk.
Some of the flights and flight-inclusive holidays on this website are financially protected by the ATOL scheme. But ATOL protection does not apply to all holiday and travel services listed on this website. This website will provide you with information on the protection that applies in the case of each holiday and travel service offered before you make your booking. If you do not receive an ATOL Certificate then the booking will not be ATOL protected. If you do receive an ATOL Certificate but all the parts of your trip are not listed on it, those parts will not be ATOL protected.
Contact a Chic Travel Specialist Today!
Call +44 (0)208 944 1973
Chic Locations
The Luxury Boutique
Tour Operator