Our Destinations – How and When To Get The Best Value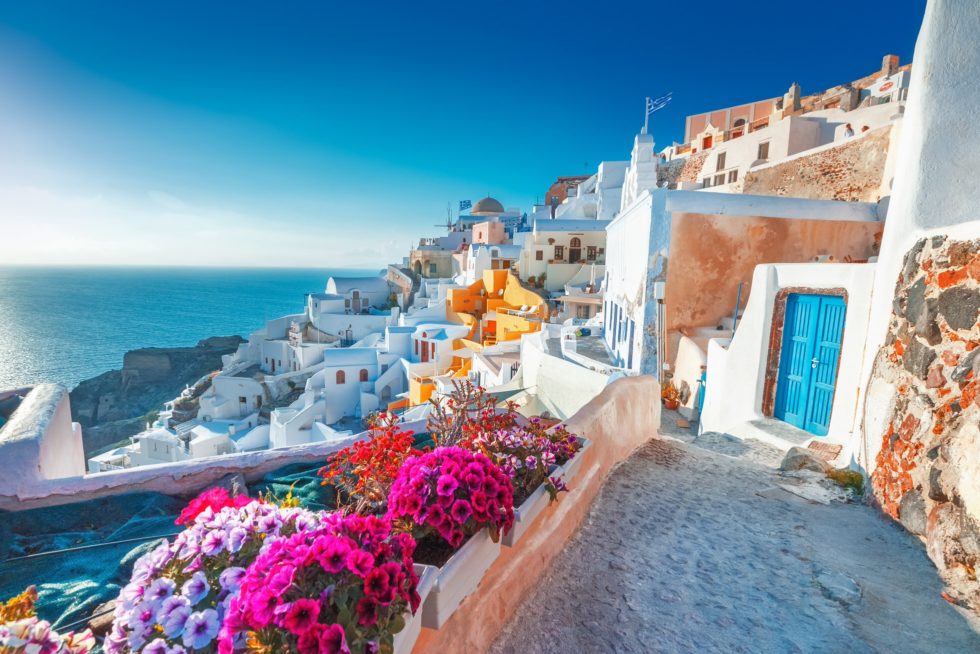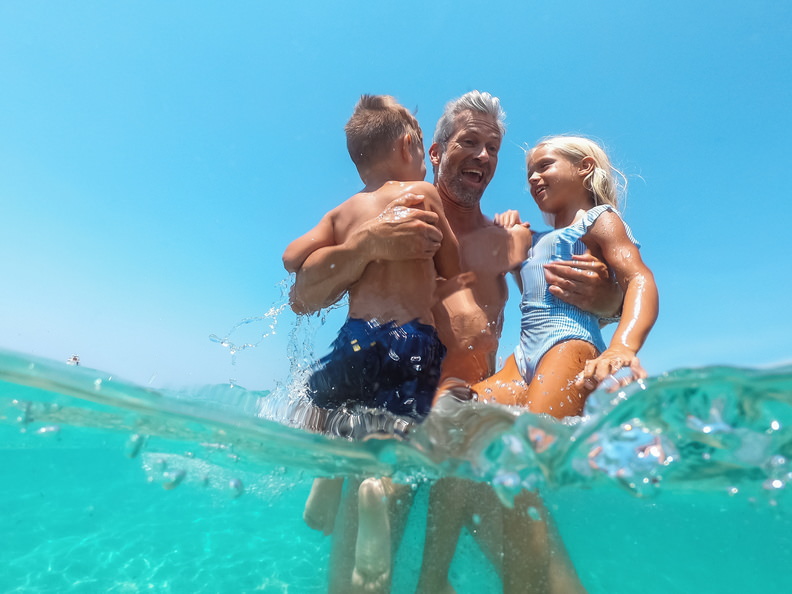 All of the hotels and resorts selected by Chic Locations are at least superior first class, with the majority being deluxe. We refrain from using local star grading as this can be politically influenced or has been self-awarded.
All of the descriptions have been written based on our own personal experience, not cribbed from a PR release. As such, you might find the Chic Check section at the end of each page to be especially informative. We like to say there is no such thing as the best hotel – just the right one! It depends on what you are looking for in terms of style and of course with whom you are travelling – a romantic escape will be very different to a multi-layered family holiday.
A few things to keep in mind:
If you have chosen a hotel with a kids club expect to see children, especially over the school holidays.
A boutique retreat located about 30 minutes from anything else will generally give you a quieter beach and a feeling of escapism, but, as there is nothing else around, incidentals can be on the high side. Hotels surrounded by restaurants generally have to keep incidentals competitive, but of course, the beaches are busier.
A boutique hotel will usually score on personal attention but may have limited facilities. For example, one pool rather than several, and probably a good restaurant specialising in local cuisine. A larger hotel may have several pools, and cuisine options from around the globe, but maybe service levels from a manual rather than the heart.
If price is important, avoid peak periods – sometimes a switch of a few weeks can result in a considerable saving. At Chic Locations, we have a fantastic rapport with most of our hotel partners and this can usually result in something extra tailored, just for you. Over peak demand periods this is much more difficult. Just on this, we find travel over the New Year period (say 27 December to 05 January) probably to be the worst for value. Some of the highest prices of the year with both airlines and hotels, but 100% capacity, which is rarely enjoyable.
The season for the Med tends to be short in April / October and it is not unusual for hotels to obtain 95% of their budget in July/ August. Most tropical areas operate year-round, but there are distinct seasons. Prices are lowest when the weather might be considered less consistent. It's worth considering just as long as your expectations are realistic.
Prices are fluctuating – usually upwards – almost on a daily basis. This is a result of demand, exchange rates and, in particular, dynamic airline rates which seem to increase depending on how many enquiries the airlines receive each hour! Many airlines are working on less capacity and they are finding fewer flights / less staff and overheads / higher fares, a more attractive business model.
As a guide, airline prices are at least 45% higher than in 2019. This is a combination of demand exceeding capacity plus fuel surcharges and tax increases. An average airfare to the Med area in the summer is now over £600 per person, and for flights in excess of  7 hours you are usually looking at £1,000 plus once you have factored in all the taxes. There are some cheaper options but frequently linked to instant purchase / no changes – something generally considered risky if your travel date is 4 months plus in advance. Hotels also offer the same kind of discounted rate. It looks attractive until you think about the consequences.
Some hotels in the Mediterranean remain open year-round, but in the winter months, they focus more on golf, spa and cuisine. Pleasant enough and a nice retreat from the harsh Northern European winters. The Canary Islands, given their location off  the North African coast, generally offer sunshine year-round and are popular year-round.
Most of the hotels in the Mediterranean area tend to have a limited season from April to October. The prices are lowest in the opening and closing months. They increase as it gets hotter, and max out in July / August. Portugal and Spain tend to be the lowest priced. Italy and Greece are the most expensive.
If price is crucial to your decision, try to avoid Easter, half term and the ultra-summer peak of July / August. Hotels and airlines know during these periods demand exceeds supply several times over. You are paying for the "privilege" of traveling in these periods, unpalatable as it may be.
Prices tend to start from around £2,000 per person in spring and autumn, more in mid-Summer.
Greece will usually be the most expensive with Santorini having probably the longest peak season in the entire region.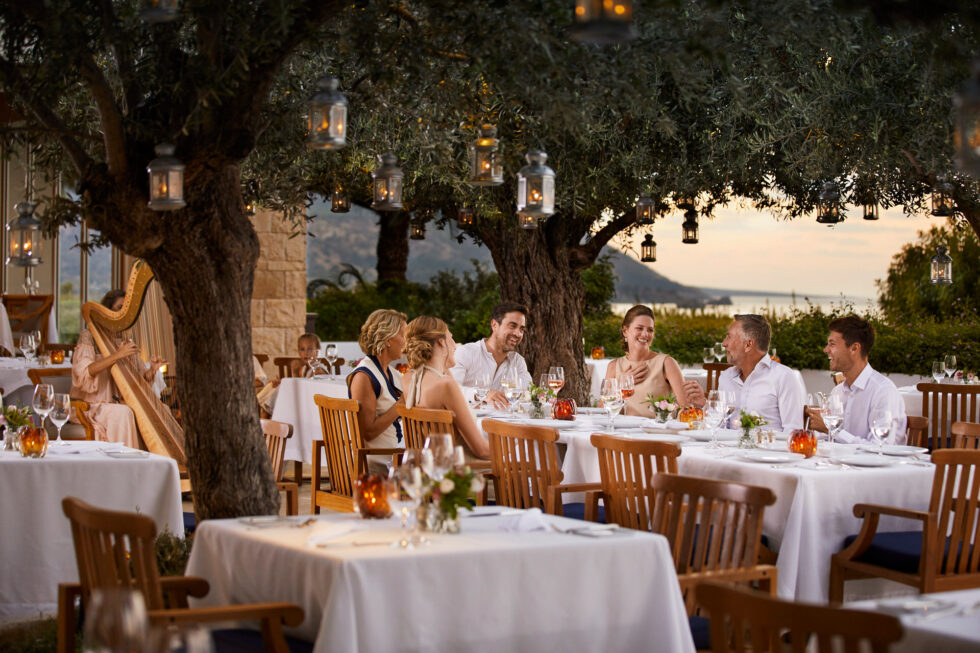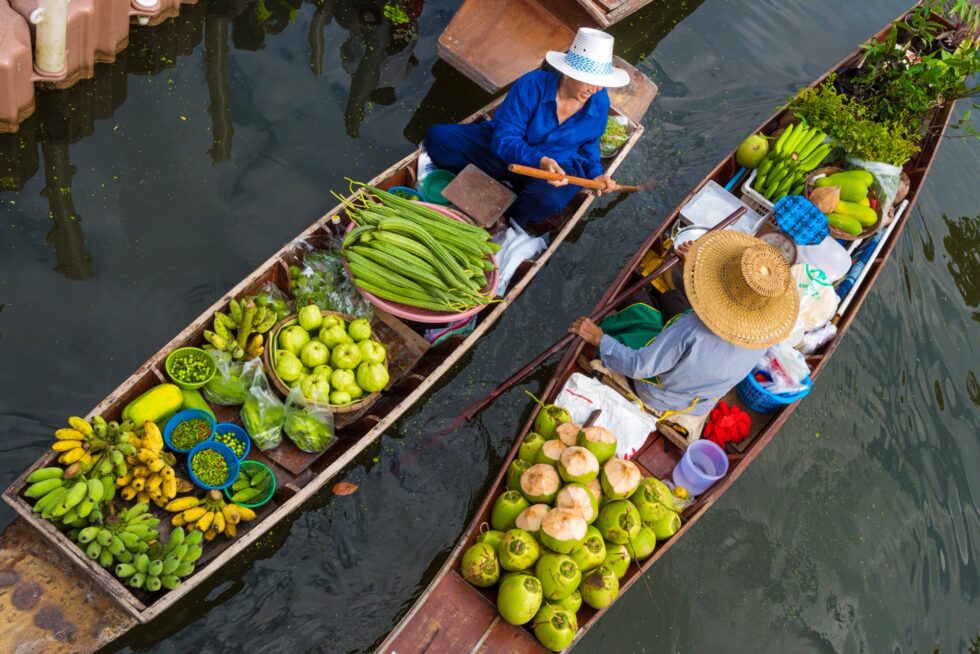 South East Asia and Hong Kong
Thailand is the most popular and is outstanding value once you have arrived. So much choice and variety. It is a destination for all seasons. Bangkok is hot & steamy year-round. The North of Thailand can have cold mornings and evenings in the winter months but then clear bright days, with the summer months more humid and with some rain.  The southern beach resorts are popular year-round, but maybe not at the same time.
The Phuket / Andaman side are generally at their best weatherise late November through to early May. This is when the days are generally bright and sunny, the sea calm. It is also when hotel rates are at their highest, especially over the Christmas Festivities, Chinese New Year and Easter, which usually coincide with the Thai New Year. Mid-May to October is probably best described as Red Flag season. The sea is generally dangerously high. It is in these months the hotels really reduce their rates allied to even more extra value offers – it can be a good time to visit just as long as you are aware of facts and reasons.
Koh Samui and the neighbouring islands have a reverse season. They are at their best weather-wise, late March through to October when hotel rates remain high, especially in the peak demand months of July/August.
Malaysia has two main seasons. The West coast (Langkawi and Penang) tends to be at its best weather-wise from November through to April when hotel rates are at their highest. May to October can have more inconsistent weather, some sea swells and lower rates. It can be of good value to take a chance on the weather, just as long as you are aware. The much less developed and traditional Malay East coast has good weather in the month's May to September and then closes mentally and/or physically November to February when heavy monsoon rains can be experienced.
Singapore has year-round attraction, mainly as a gateway entry or exit point to the region for 2/3 days. Good connecting flights to all of the neighbouring countries. Singapore is probably the best introduction to the region for the first-time traveller. There is nothing intimidating. Hotel rates are not seasonal but can be influenced by the frequent exhibitions and commercial events. Currently, hotels seem to have found working on 70% room inventory with less staff is more profitable than looking for 100% occupancy with reduced rates and not enough team members. Hotel rates can be high, but so is the quality.
Indonesia (Bali & Lombok) are generally at their best weather-wise from March to October with high hotel rates, especially over Easter and July / August when demand usually exceeds supply. November to February can see rain and cooler days, although hotel rates over the Christmas Festive season and Chinese New Year are at peak rates.
Hong Kong, like Singapore, is more influenced rate-wise by exhibitions, trade shows, and commercial travel than leisure seasonality. The rates are highest when the numerous trade shows hit town or you get a prime sporting event like the Hong Kong 7's Rugby. Weather-wise November to February can be cool, and a jacket required. March to October sees more heat and humidity, with cyclones experienced July to September.
Vietnam has a coastline of over 1,000 miles and you get distinct seasons. The South (Saigon, Mekong Delta, Nha Trang  Phu Qouc) is hot year-round with humidity and cyclones in the autumn months. Hotel rates are consistent year-round. Danang / Hoi An are in the centre, usually at their best weather-wise and have the highest rates late March to October when the days are hot and the sea is generally calm, although September / October might see cyclone activity. The winter months November to February can see cool days, probably not suitable for sea bathing as too cold. The North of the country (Hanoi / Halong) can see cold, damp, misty days between November to February. It's quite atmospheric, but a jacket is certainly required. Spring can be a good time in the north. Cyclones can be experienced mid-summer .
Most of our clients choose to visit at least three places, either within one country or a combination of three countries.
Prices will start from around £3,600 per person.
The region generally has a peak demand season from November through to April. This is when the islands attract so many visitors from the USA, Canada and Northern Europe, especially UK. This is when the weather is generally at its best and most settled, with bright sunny days, pleasant evenings and calm seas. This is also when hotels charge their highest rates, particularly during the peak demand  Festive Period, late January to mid-March and Easter. From May to October is the so-called low season, when the rates drop noticeably by about 35% and the humidity increases.
The months of July to September can be called hurricane season, which is a bit over-dramatic as they occur infrequently, but tropical storms do occur regularly. Barbados is not on the hurricane cycle but can be affected by tropical storms. Except for times of inclement weather, the beaches and sea conditions in the Eastern Caribbean remain consistently good, with the Red Flag only occasionally raised so the spring and summer months can be considered. Barbados is proud of its jet-set image, with its sophisticated lifestyle and is proudly at the top of the tree price-wise.
Grenada and Antigua are marginally less expensive and St Lucia is probably the best value price-wise, although it probably does not have the range of luxury resorts found elsewhere. There is considerable VFR travel between the UK and the Caribbean in July / August which results in higher airfares.
It is an expensive area, and the drop in the value of sterling has emphasised this even more. Most of our hotels are top of the range and their clientele demands a certain quality in the bar, on the beach and around the pool! There are cheaper options but not chosen by us.
If you are looking at low cost value in the Caribbean we might suggest an all-inclusive in the Dominican Republic or Mexico (Ok, not technically Caribbean but it shares a coast line). Neither are featured by Chic Locations so you have to look elsewhere. Yes, we are that honest in making suggestions tailored to your specific requirements.
Expect around £3,500 per person in the spring months and £5000 plus in the winter.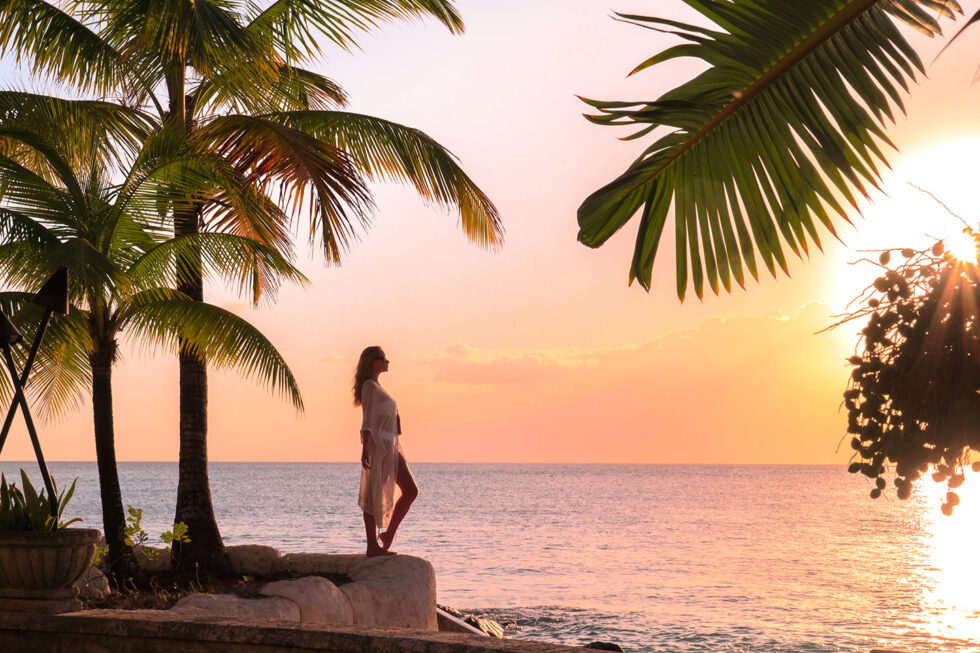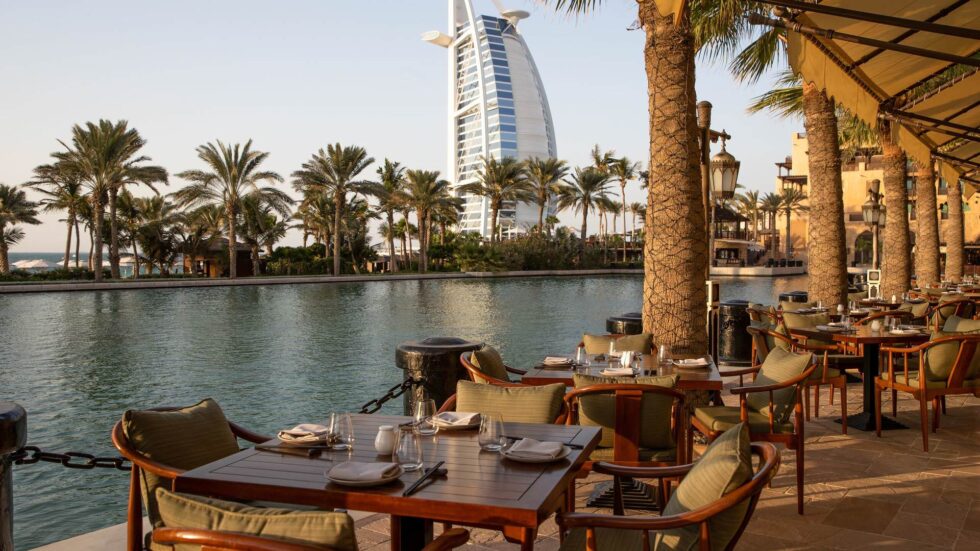 UAE (Dubai & Abu Dhabi) & Oman


Year round popularity with the months of November to April having the highest prices. May to October tends to see lower hotel rates, although keep in mind that mid-summer temperatures are frequently 40 degrees plus and humidity to match. Even with factor 50 sunblock, it might be more skin shedding than sun tanning in July & August.
Dubai is the most expensive – the high price tag is almost an attraction, then Abu Dhabi.
Oman has a very different style, more traditional and historical than openly hedonistic, and tends to be slightly lower priced, but choose it because of what it offers rather than price.
Prices will start from around £2,500 per person for spring travel. More in December to April.
The Indian Ocean Islands (Maldives, Mauritius, Seychelles and Sri Lanka)
The Maldives is top of the palm tree when it comes to price. Despite many new resorts, occupancy has remained high, even over the highest point of Covid. It is popular year-round, with the peak months being November to April when the weather generally is at its very best. Hotel rates are in US$, so have been impacted by the decrease in the purchasing power of £ sterling, plus due to demand from everywhere, they have increased. But that has not slowed down interest. It is as popular as ever. Virtually every island has a one-hotel-only policy. There are no outside-of-resort dining options.  Incidentals can be expensive – apart from fish & coconuts, everything else is imported. All-Inclusive options can inflate the purchasing price but long term tends to be better value , unless spending US$150 per person plus daily on dinner and a couple of glasses of decent wine is all part of your holiday fun!
Mauritius is very good value for the quality of hotel and the service you will experience. It is not cheap but really ticks the real value for money boxes. The most popular months are November to April when hotel rates are highest. Just on this, these months generally see clear skies, and hot days without humidity. However, from late January through to mid-March can also see tropical storms and occasional cyclones. Being south of the equator, the month's May to October are classified as the winter – less rain, more wind and temperatures in the pleasant 20's, so maybe lower than what you left in the UK. Hotel rates are reduced in the months and it is a pleasant time, just as long as you prepared. July/ August can see higher fares, influenced by the high number of Mauritians residing in the UK and returning home for a few weeks. It's called VFR in the trade – visiting friends and relatives.
In Seychelles, rain can fall year-round in this beautiful collection of small islands, which is why they are lush, green and mountainous. The most settled time tends to be April to October, when hotel rates are highest. Seychelles still promotes itself as being genuinely exclusive and has chosen a policy of fewer tourists spending more money. It can be expensive, almost by design. For us, to really enjoy Seychelles, you need to visit two or three contrasting islands, which are easy to combine. Each island has its own personality and style. You come for the scenery, the real sense of adventure, and the fact that tourism has hardly grown numbers-wise in the last 15 years – it remains wonderfully unspoilt. Service may not be up to Mauritius / Maldives level.
Sri Lanka is a wonderful island, shaped like a teardrop, hence its name. Culture, cuisine, scenery, wildlife and history are all here. It is an island made for exploring and we would suggest a private tour taking in about 4/5 places in two weeks, ending with a few days on the beach. Yes, Sri Lanka does have beaches, but in our view, they would be in the 2nd division of attraction rather than top league. It does have year-round appeal, but the peak demand when rates are highest and the weather most settled tends to be November to April. This is when the beaches on the west/south coasts are generally more settled. The East coast is much less developed, and generally at its best weather wise April / October – maybe best avoided in the winter months. A tour of Sri Lanka can easily be combined with The Maldives – flying time is just over an hour. Like Mauritius, Sri Lanka has significant VFR travel in July / August resulting in higher fares.
Mauritius is fantastic value and prices will start from around £3,000 per person, lower in the spring months but you are taking a chance with the weather. Average winter prices will be around £3,600 per person.
Sri Lanka is mainly touring rather than single centre and prices will start from around £3,300 per person.
Seychelles is best enjoyed as a twin-centre and prices start at around £4,000 per person.
The Maldives is on the high end of the price scale, even with superior first-class hotels, expect around £4,500 per person, £6,000 in the peak months.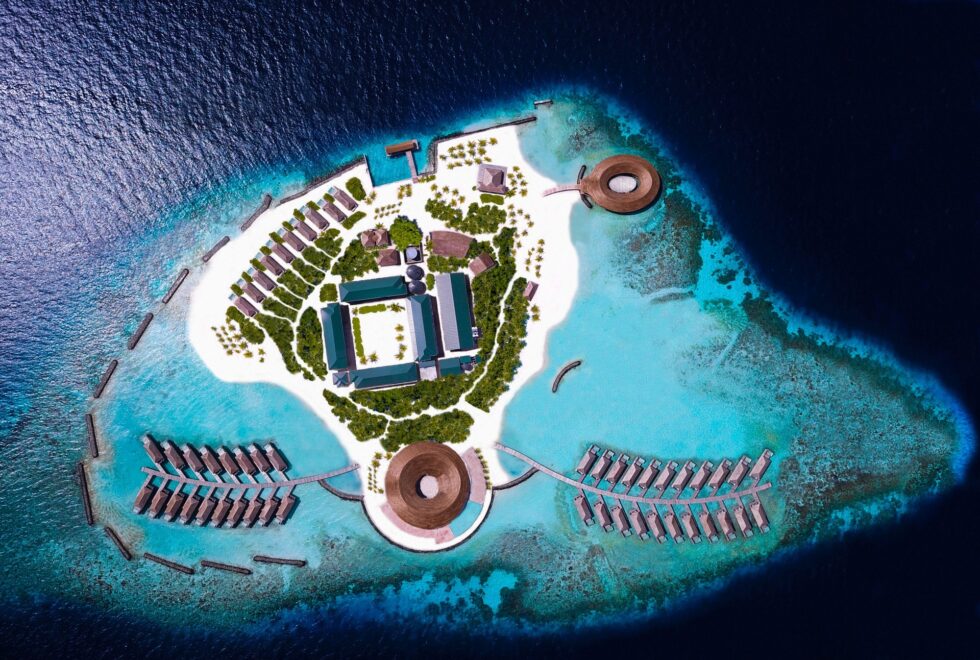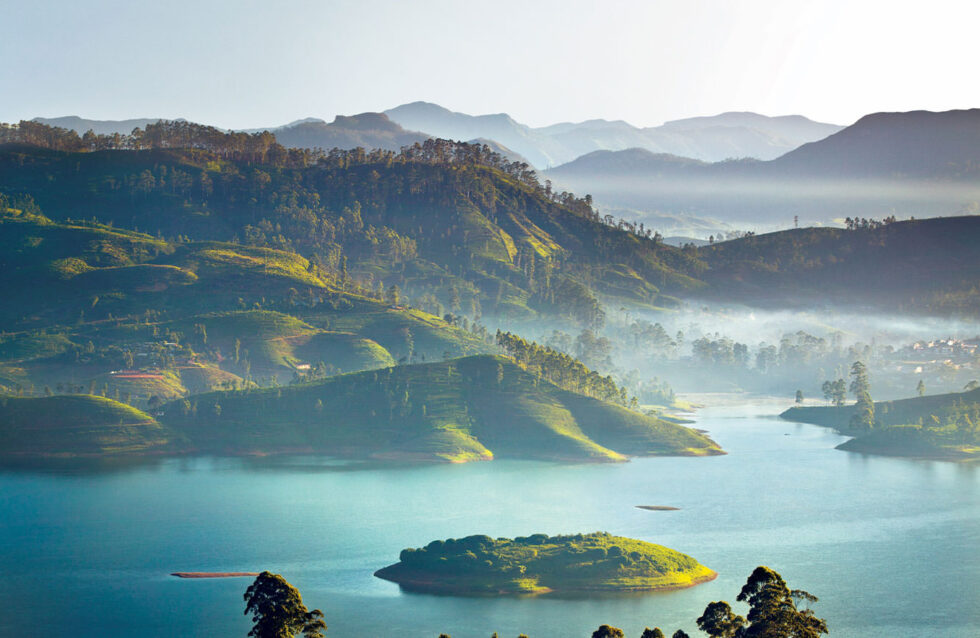 "There's no such thing as the best hotel, just the right one..."
Click for Booking Terms, Price Guides, Flight & Covid Information
COVID-19 - Updated Information – March 2023.
Virtually all countries worldwide have relaxed their protocols on Covid and there are very few restrictions. However, most countries review this on a month-by-month basis and will take immediate action should cases return or increase.
As a general statement, we would say travel is back to about 90% of its 2019 pre-covid levels – although with maybe less staff than before. This can particularly apply to airports with check-in teams and baggage handlers, and also in hotels. If you are a long-time repeat visitor to a specific hotel it is quite possible you might know your way around the property better than the newly appointed staff – smile and maybe even try to assist!
 = = = =
All price guides are Per Person Sharing Double Room (Entry level), based on travel between May and/or June when prices are generally at their lowest and include promotional offers. Supplements will probably apply at other times, particularly mid-summer in the Med, and for rooms and/or transfers arranged for single travellers.
For example, the Caribbean and Indian Ocean prices for winter can be approximately double the May - June level and about 50% more in Asia. For the Mediterranean & Canary Islands, Caribbean, Arabia and the Indian Ocean (except Sri Lanka) price guides generally include airfare and transfers.
*For Sri Lanka and Far East we show a per person per night hotel guide, excluding air fare, as arrangements tend to be individually tailored multi-centre itineraries.
Please refer to Travel Advice on our home page or look at www.fco.gov.uk as the Foreign Office may have issued specific destination information on safety and terrorism.

All the flights and flight-inclusive holidays on this website are financially protected by the ATOL scheme. When you pay you will be supplied with an ATOL Certificate. Please ask for it and check to ensure that everything you booked (flights, hotels and other services) is listed on it. This lists what is financially protected, where you can get information on what this means for you and who to contact if things go wrong. 
Please see our booking conditions for further information or for more information about financial protection and the ATOL Certificate go to: www.caa.co.uk.
Some of the flights and flight-inclusive holidays on this website are financially protected by the ATOL scheme. But ATOL protection does not apply to all holiday and travel services listed on this website. This website will provide you with information on the protection that applies in the case of each holiday and travel service offered before you make your booking. If you do not receive an ATOL Certificate then the booking will not be ATOL protected. If you do receive an ATOL Certificate but all the parts of your trip are not listed on it, those parts will not be ATOL protected.
Contact a Chic Travel Specialist Today!
Call +44 (0)208 944 1973
Chic Locations
The Luxury Boutique
Tour Operator