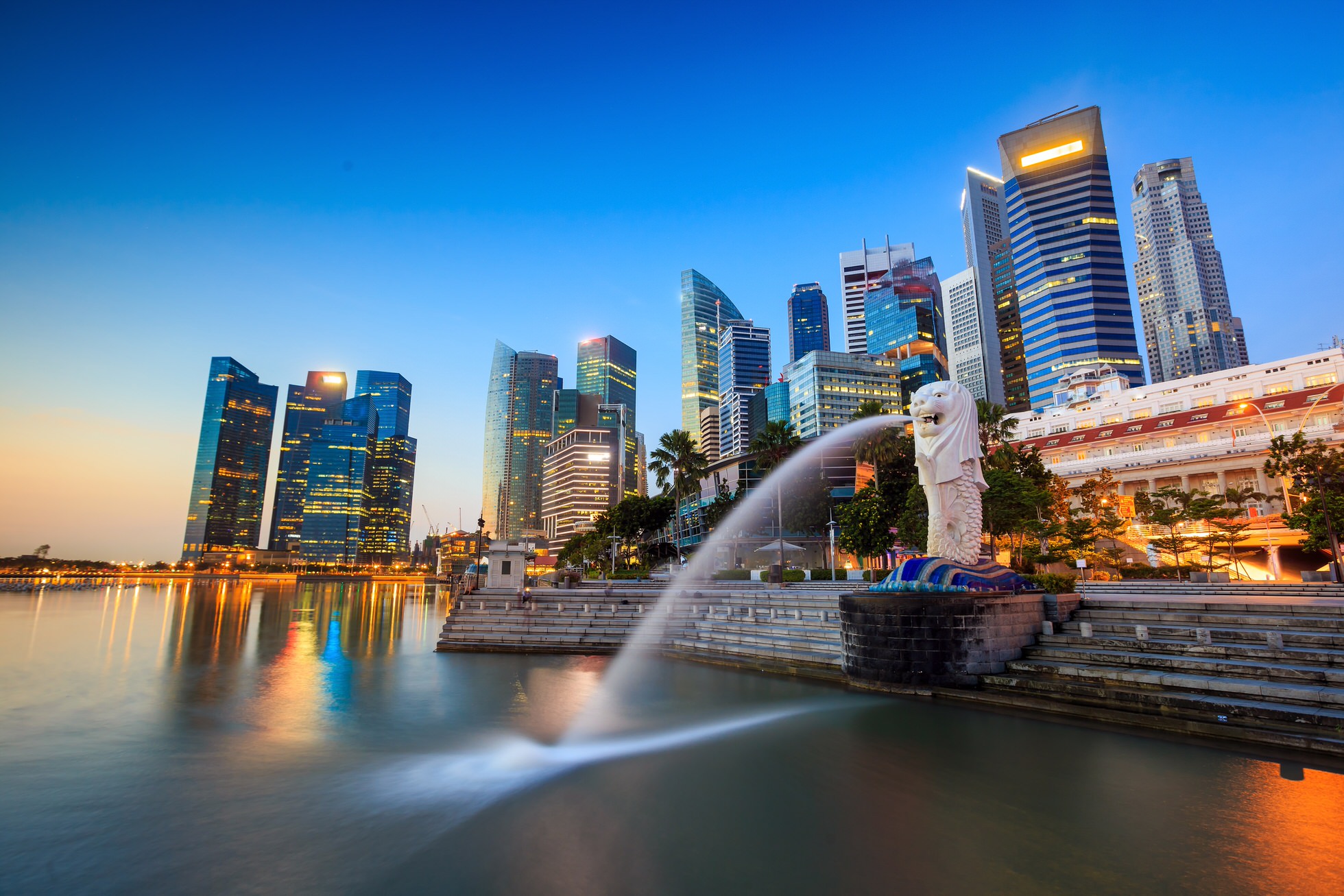 Singapore – The Garden City of Asia
Quick Facts
Singapore offers a fantastic selection of restaurants and night-life, as well as parks, museums, and on Sentosa Island, beaches.
The skyline is maybe more North American at first glance, but like Hong Kong, go below the obvious and it has some traditional busy little street markets that offer a perfect contrast to the numerous shopping malls. In our view the very best introduction to the region for the first time Asia traveller. Plan to spend at least 2 clear days as there is so much to see.
English (or Singlish as the local accent is very distinctive) is widely spoken, so you tend not to have the communication problems found in some other regional areas. Bahasa Malay / Indonesian is also widely spoken, as are several Chinese languages, with Mandarin the most prominent.
Weatherwise
Typically tropical year round, with increased humidity in our mid summer months. Expect a late afternoon shower on a regular basis, when it becomes impossible to get a taxi, and then pleasantly cooler evenings. During the late summer / early autumn months you can get smog caused by forest fires in the Indonesian islands further south.
The flying time to Singapore is approximately 12 hours from UK.
Note – Visas are not required for UK passport holders, however, it is essential your passport has minimum of 6 months validity and a clear page for entry/departure stamps.
Why Singapore?
Highly organised, its extremely easy on the eye and camera lens and is one of the best introductions to the region. Although it is one of the major commercial cities of the world, in recent years it has added more leisure attractions. Probably the best range of cuisine in the region, with most restaurants offering an al fresco option. So much choice,  head for Clark or Boat Quay for riverside dining.
Hotels are among the best in the region. They can appear quite corporate on weekdays when suits are more in evidence than shorts, but weekends are dress down casual days.
Try a seafood beach restaurant at Changi, 20 minutes drive out of town, but a very different experience to the city options. Street food (locally called Hawker food) is offered at several venues around the city, but we like Market Street and Maxwell food centre particularly. We think street food is an exciting way to really sample the delights of Asia, however, it would probably not be our choice the night before a long international flight!
Take time to visit Raffles Hotel. Even if you are not staying, just immerse yourself in the grand old style and history for a few minutes. And of course, enjoy a Singapore Sling in the place they were invented. At the other end of the design scale, the Marina Sands hotel is ultra-modern, with over 1000 rooms, and a spectacular rooftop pool and viewing deck which for us is the main attraction.
Try a walking tour of the city on your own, just take a good map and comfortable shoes. Although English is widely understood, take a letterhead from your hotel to assist directions.
Singaporeans love shopping, although eating runs it pretty close!  The downtown areas have numerous ultra-modern malls, with fixed prices and all of the known international and regional brand names. In the China Town and Little India areas you have more authentic street markets where you are expected to haggle, smile, frown, express disappointment and move to walk away, haggle some more and hopefully at the end show discreet pleasure. Instant purchase without haggling is met with surprise. Clothing can be fun, good value purchases, electrical goods much less so.
Things we would consider doing, in no particular order
The Singapore Flyer – their version of the London Eye but bigger. Visit Raffles Hotel, explore Little India and China Town areas on foot. The Singapore Zoo, probably the best and most innovative, with a particularly good night safari. Singapore Botanical Gardens, absolutely fantastic. Walk along Marina Bay park area.
See below for additional attractions on Sentosa Island.
Sentosa Resort island is linked to the main island by causeway bridge or cable car. Taxi from downtown 20 minutes. Here the focus is very much on leisure enjoyment with water and fun parks. You the Aquarium and Underwater World, Tiger Sky Observation Tower, Universal Film Studios, and surprisingly good beaches. It can get busy at weekends or during school holiday periods.
Singapore has some really great museums. The National and the Art Science are world-famous, and host many exhibitions throughout the year – check with your concierge. If you have an interest in stamps, visit the Philatelic Museum. Less highbrow, but really good fun is the Trick Eye Museum.
Public transport is excellent. Enquire at one of the stations for a Singapore Tourist pass (similar to an Oyster card).
Singapore is a Fine City!
Singapore is proudly anti-smoking, including E-cigarettes, even in many open spaces, as well as rather sensibly banning chewing gum. E-cigarettes and chewing gum are not available for import, even for personal use, and might be confiscated upon arrival. The city is well run and extremely organised, something that has real national pride. Fines are imposed for dropping litter, smoking in non-authorised areas, even not flushing toilets – and it all works rather well.
Currency
The Singapore dollar is one of the strongest currencies in the region. It is loosely linked to the US$ and is valued at about 1.90 S $ to one pound (as of April 2016). All hotels have exchange facilities, and there are numerous ATM's and money changing booths.
Crime is low in Singapore, but credit card fraud is common. Please keep an eye on your card, and make regular checks on usage with your card company.
Bintan Island (Indonesia)
A purpose-developed resort island, with superb beaches, golf courses and just a few hotels of which we particularly like Angsana.
Easy access from Singapore, 60 minutes by high-speed ferry. No shopping, just total relaxation. Makes an easy combination with Singapore. Weekdays are generally quiet. Weekends busier, as to be expected.
If We Were To Be Critical…
It is one of the main event cities in the region, so expect to see corporate groups with most hotels mainly geared to the needs of the business traveller. Service levels are high, although flexibility is not something that seems locally valued!
Grand Prix
Usually third week September, but subject to confirmation. One of the most exciting races in the world. Like Monaco, the race is through the streets. One of the highest demand -and high priced- dates of the year.
Singapore Zoo – Pandas
The most current attraction at the renowned Singapore Zoo are two giant pandas – Kai Kai and Jia Jia, hailing from China on a 10-year loan. The pandas boarded a SIA Boeing 747 cargo freighter where special care was taken to their stress such as carrying fruits, water and 90kg of bamboo for their meals, in a cabin where the temperature was kept between 18-22 degree Celsius, consistent with their habitat in China. The pandas will be quarantined in special dens to acclimatize themselves to their $8.6 million enclosure, and visitors can see them when the exhibit opens in December.
Giant pandas are among the world's most endangered animals and it's estimated that there are less than 1,600 in the world. So hurry to the River Safari to get close to and see these unusual and lovable animals for yourselves.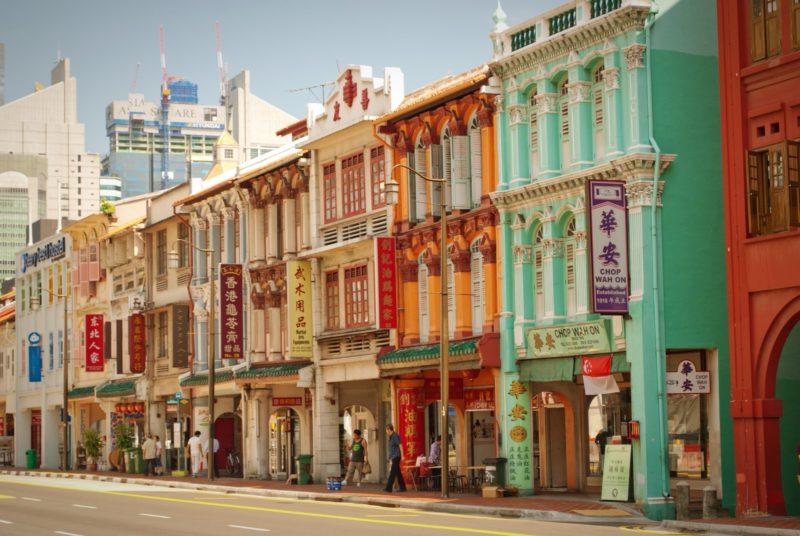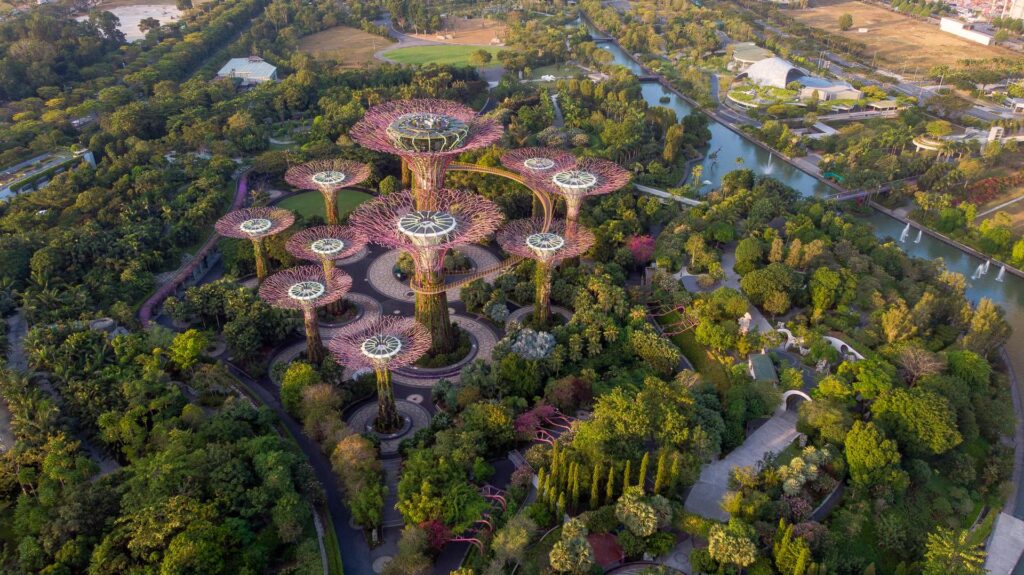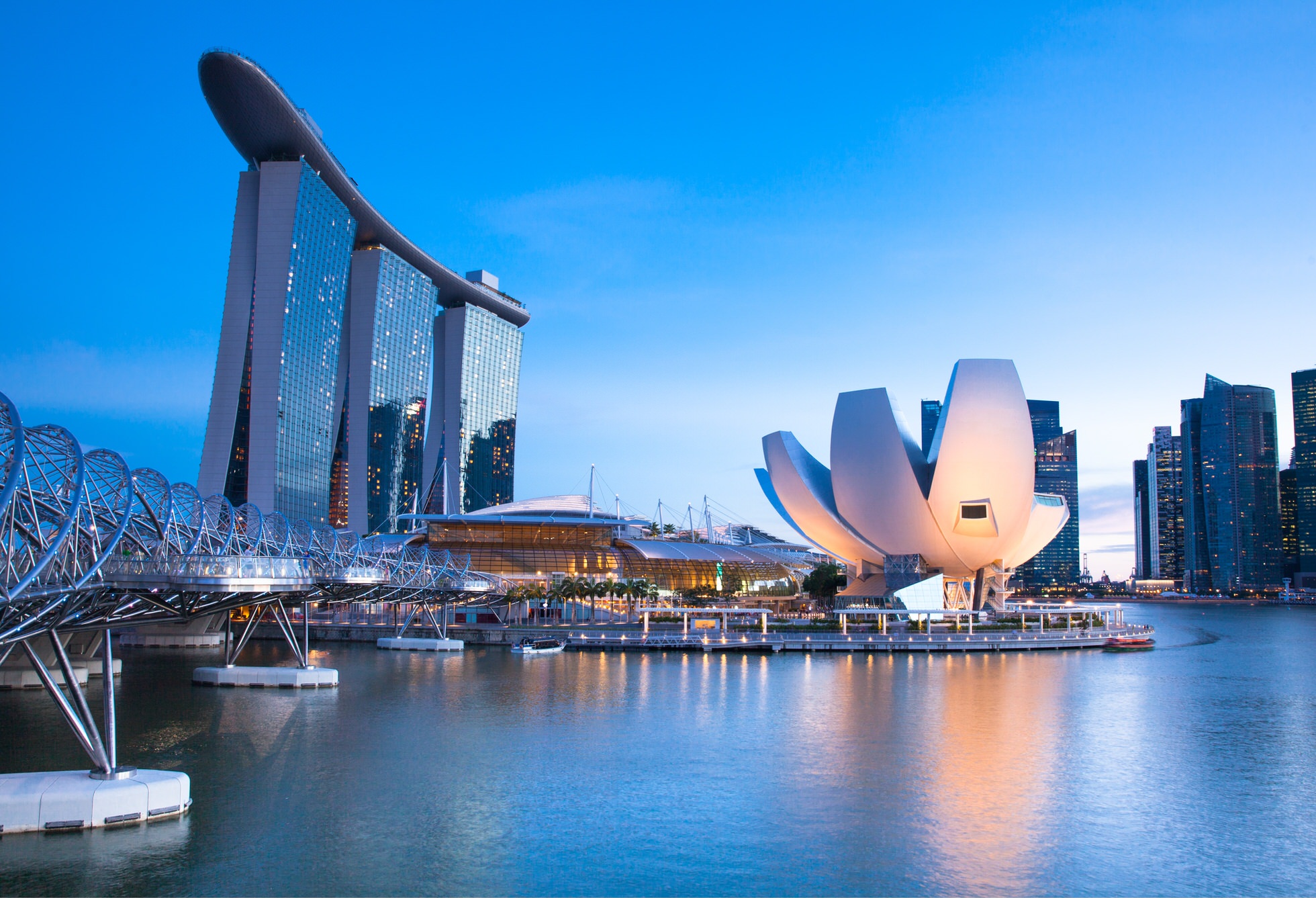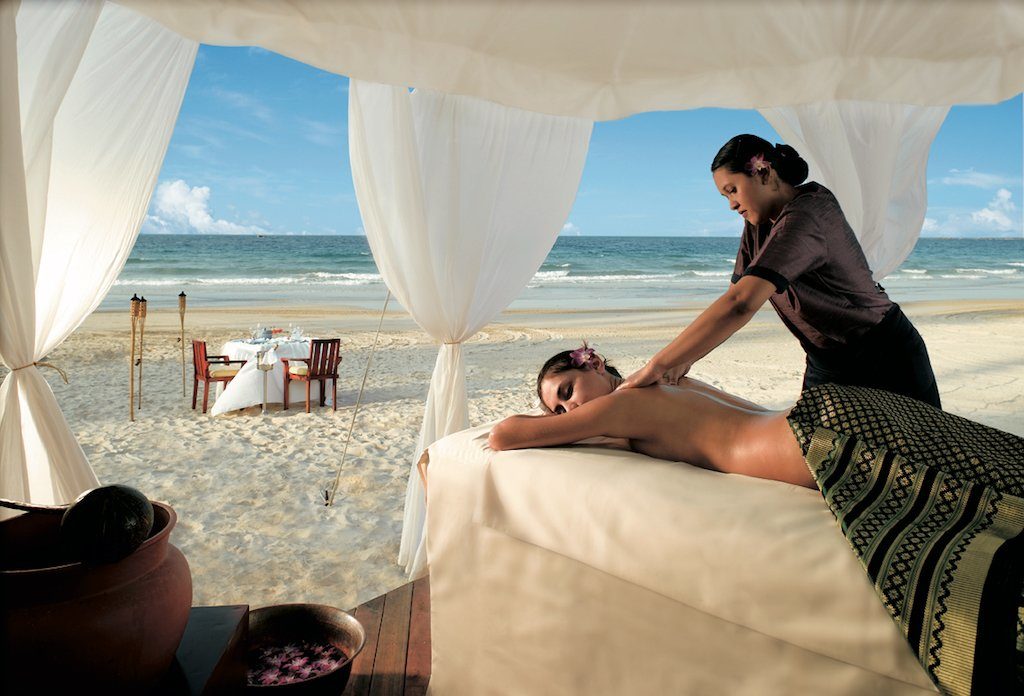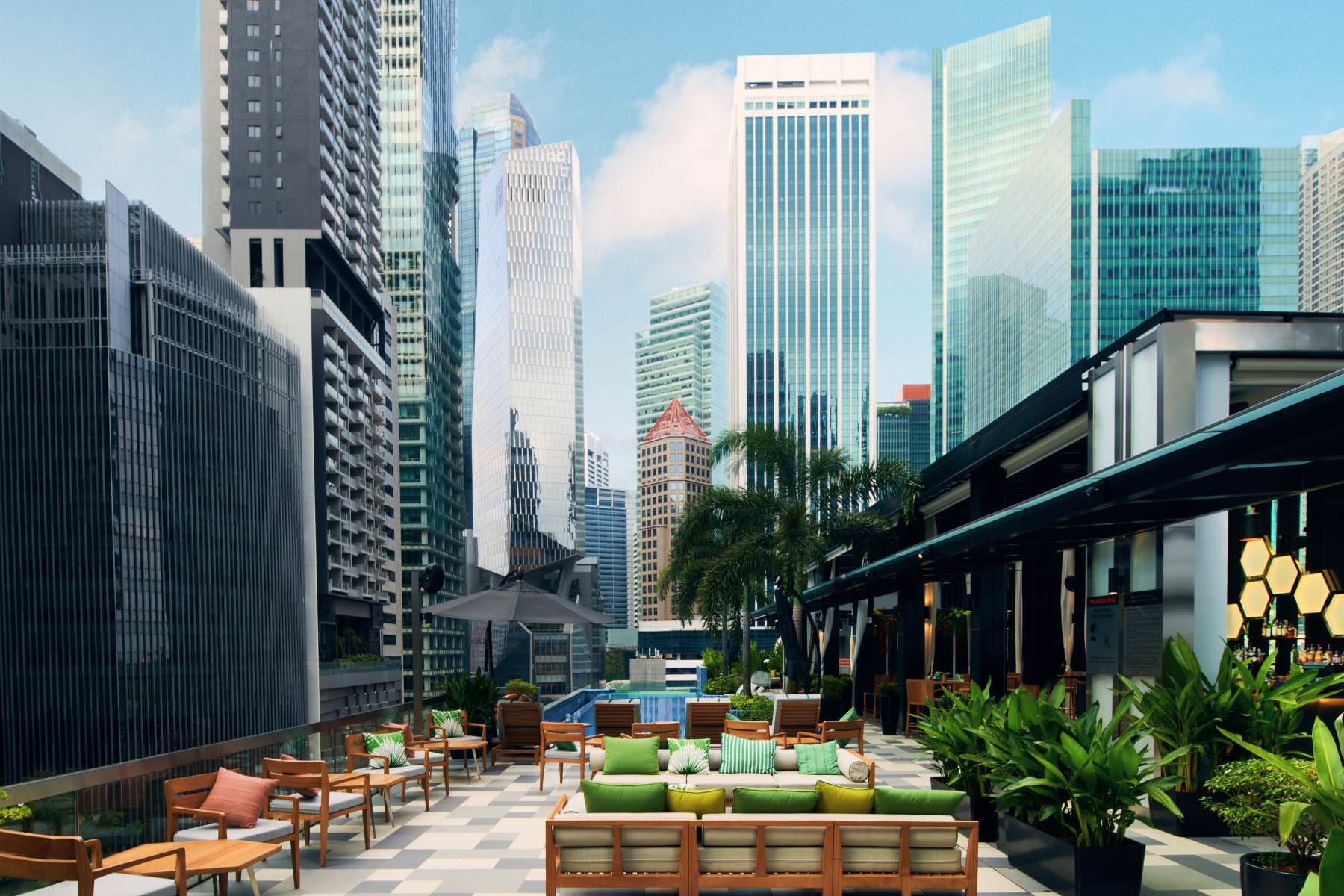 Singapore – A Chic Location
"There's no such thing as the best hotel, just the right one…"
Click for Booking Terms, Price Guides & Flight Information
All price guides are Per Person Sharing Double Room (Entry level), based on travel between May and/or June when prices are generally at their lowest and include promotional offers.
Supplements will probably apply at other times, particularly mid-summer in the Med, and for rooms and/or transfers arranged for single travellers.
For example, the Caribbean and Indian Ocean prices for winter can be approximately double the May – June level and about 50% more in Asia.
For the Mediterranean & Canary Islands, Caribbean, Arabia and the Indian Ocean (except Sri Lanka) price guides generally include airfare and transfers.
*For Sri Lanka and Far East we show a per person per night hotel guide, excluding air fare, as arrangements tend to be individually tailored multi-centre itineraries.
Please refer to Travel Advice on our home page or look at www.fco.gov.uk as the Foreign Office may have issued specific destination information on safety and terrorism.
Click for our CHIC Locations Booking Terms & Conditions PDF

All of the holidays arranged by Chic Locations are fully bonded for your financial protection, with our
ABTA bond securing accommodation/land only holidays, and our ATOL licence (number 6389) protecting air inclusive holidays.
Contact a Chic Travel Specialist Today!
Call +44 (0)208 944 1973
Chic Locations
The Luxury Boutique
Tour Operator