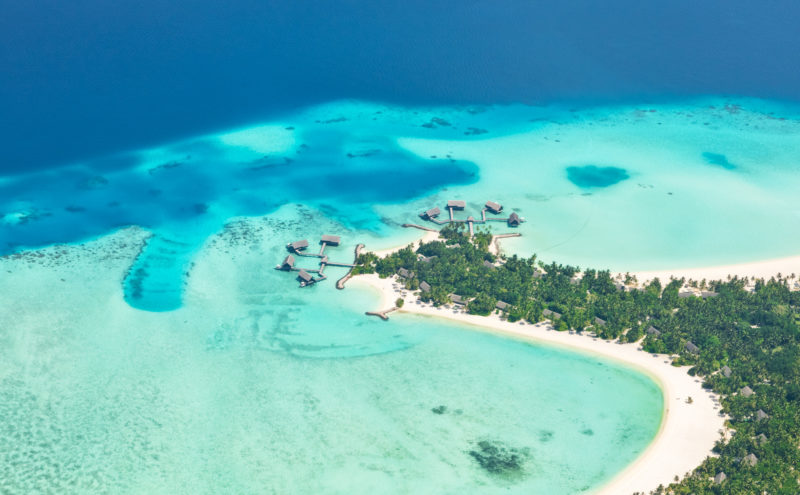 Romance, desert island escapism… The Maldives is an aquatic dream!
The Maldives are a group of over 1000 islands spread over 26 atolls. A few are residential occupied, with Male the principal island, the capital and seat of Government and commercial centre. Velana International Airport is located on the neighbouring island of Hulhule.
Virtually all resort islands are occupied by in-house guests and resident staff only,  with a one resort per island policy. There are 18 domestic airports (some will accept regional flights from Sri Lanka and India as well) spread over the islands. In addition, most of the deluxe resorts have their own floating jetty for seaplanes .
Quick Facts
A group of over 1000 small islands, a few of which are residential and some have been 'leased' for international resorts. Some are little more than large sandbanks and can be circumnavigated within 30 minutes at most, and have pathways and cycle tracks rather than roads.
Flying time from the UK to Male, the main island, is approximately 11 hours – BA flies directly in the winter months. Or Emirates via Dubai. Onward travel to the inner atoll islands is usually by speedboat, by seaplane (daylight hours only) or domestic flight to the outer atolls.
Weather
The best months are generally November through to April when the days are usually bright and sunny. June through to early October has higher rainfall, sea swells and humidity.
Best time to Travel
Influenced by the weather, the resort rates are at their highest December to early April, frequently with a demand to escape the harsh northern European winters exceeding the supply of rooms. The spring and summer months are slightly less reliable weather-wise but the resort rates drop and the offers increase.
Why Maldives?
Romance, desert island escapism. The Maldives is an aquatic dream, with some of the best beaches and clearest waters. Super snorkeling and diving, with most resorts having house reefs. Fantastic and highly innovative top-class resorts. Totally elegant, yet relaxed with tailored beachwear and leisure wear. Jimmy Choo's could be ankle breaking, given that you have wooden boardwalks and sand!
Although most islands are couples focused, a few – like Atmosphere and Niyama – have good all-around family appeal with good kids clubs and some unique adventures such as swimming with sharks and stingrays.
See Important note below .
Holidays for Those Less Mobile
Whilst we are of course delighted to accept bookings for those with some disability, certain areas might be less suitable than others. For example, in the Maldives, many resorts are serviced by speedboats accessed from the jetty and you will require some mobility both getting in and out. Other resorts might be serviced by either speedboat and/or small aircraft or seaplane landing at a floating jetty. Once on land, most footpaths have sandy rather than concrete surface, plus you have wooden boardwalks. In some cases, we might need to ask hotels for their advice on their realistic suitability, their acceptance of the reservation and what qualification they (or their insurance company) might wish to impose. It is therefore vital we are correctly informed at the time of enquiry so we can all make an accurate assessment.
Accommodation Over Water and/or with Private Swimming Pool
For some, this is the ultimate dream, and the romance is undeniable, especially for couples. In our view, this type of accommodation might be less suitable for those with younger children who are unable or learning to swim, or who will need constant supervision. This has to be carefully considered by you. In some cases, resorts do not allow children below a certain age to use this style of accommodation or will ask you to sign a liability disclaimer, either at time of booking or on arrival.
If We Were To Be Critical…Shopping will be confined to (expensive) hotel boutiques, and  the cost of incidentals will be high, especially for alcohol. Main meals will start at around US$60 per person plus 23% service & tax. Several of our hotels now offer an all-inclusive option.
It will be important that you and your travelling companion are compatible, the islands would not be suggested for argumentative couples whose communication is based on huffs, stomps and scowls, it's far too romantic to be unhappy!
Even during Covid times the Maldives have been incredibly resilient in terms of tourism arrivals with the expected numbers for 2021 virtually on par with 2019. China has dropped from being the dominant provider of travellers to within the ten 10, with the UK, Germany and Scandinavian countries all now in the upper places. Top of the list  (as of autumn 2021) is Russia closely followed by Ukraine and then India. Some resorts are dominated by one or two nationalities but all of the islands featured by Chic Locations usually have a good mix of clients from around the globe. This can vary slightly season to season and the Russian / Ukrainian presence can be especially noticeable late December to Mid January and Easter (both Christian and Orthodox dates).
Note – You cannot import alcohol into the Maldives for personal use, although it is available in every resort and upon departure.
Pros and Cons of Inner or Outer Atoll
A group of over 1000 small islands, a few of which are residential.
Inner usually have 24-hour access, short speedboat from Male so connections are easy and you do not waste time in transit. Negatives are that the sea and the area can be busier and the true feeling of total escapism more difficult.
The outer Atoll are more remote and wonderfully escapist, some linked by seaplane or domestic flights followed by speedboat. Lengthy transits in Male may be necessary.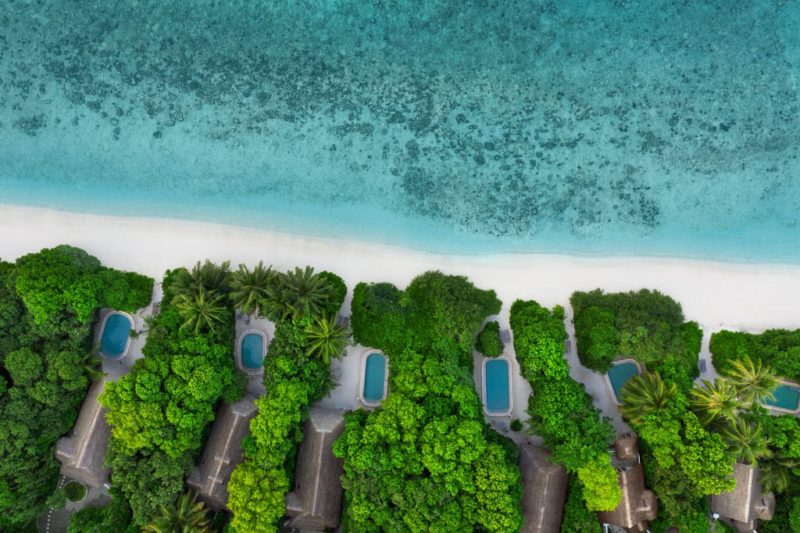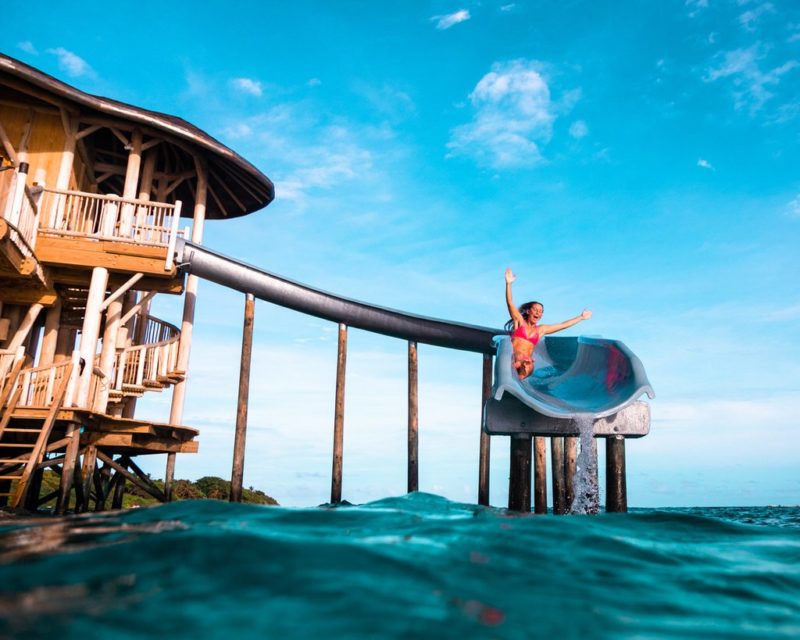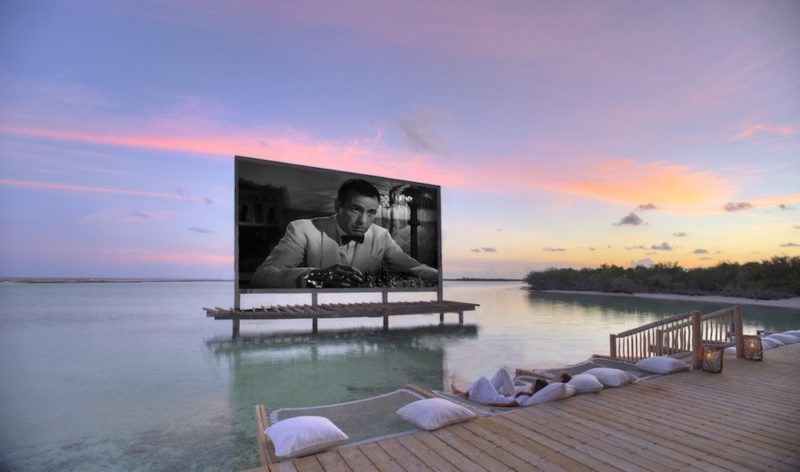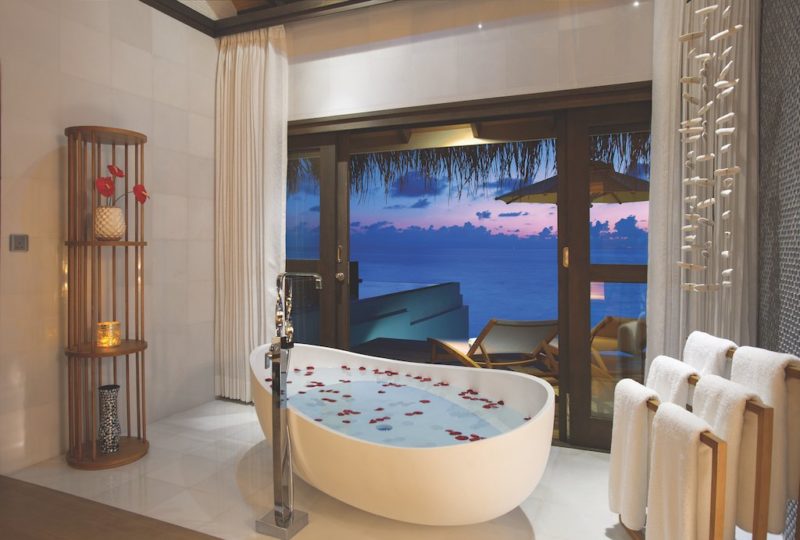 The Maldives – A CHIC Location