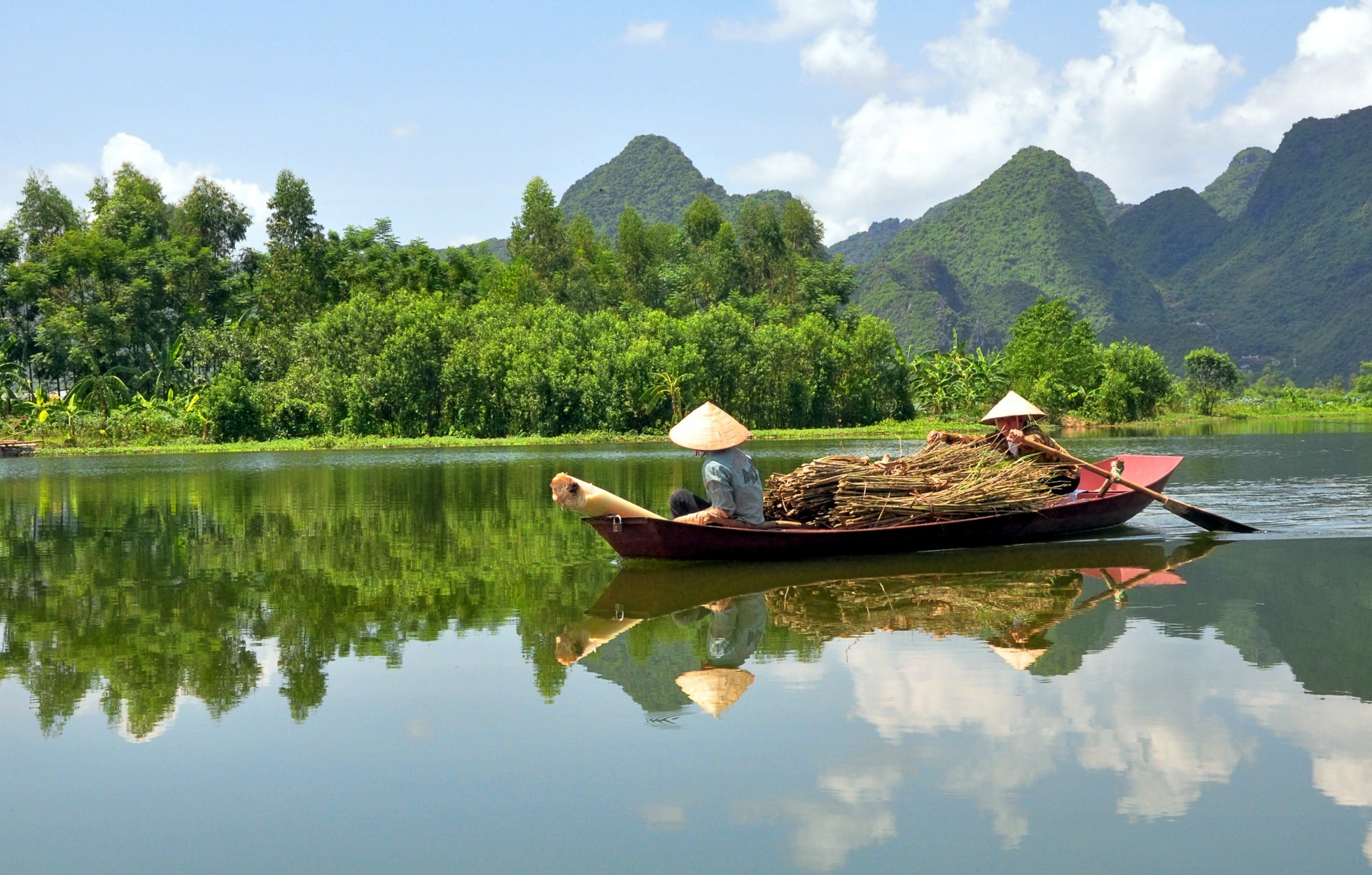 Indochina is the collective name for Laos, Cambodia and Vietnam, the former French territories in the region. Vietnam was the prized "possession", the administration centre. Despite huge changes in the last decade with so much development, the French influence still remains in majestic colonial buildings, the art scene and of course the food. Vietnam, in particular, is a baguettes and noodles country, and at times you seem to sense the entire history of the country in the bowl of food in front of you.
Vietnam continues to develop fast with many new hotels and resorts – some geared to the local regional client more than international – but it remains wonderfully enthralling and exciting with so many experiences and adventures.
UK passport holders have visa exemption status for a stay of up to 15 days (14 nights). This is valid through to June 2021. This is a single entry exemption, so if you are considering travelling to one of the neighbouring countries and then re-entering Vietnam you will require a visa for your 2nd arrival. This applies to leisure travel, UK passport holders travelling on business will require a visa. Information subject to Government change.
Vietnam
Vietnam Erections and Construction
Vietnam is now moving fast into a major commercial and tourism player in the region and maybe on a world stage. The country is booming, both internally and internationally. You will see construction work in all of the major cities and resorts. This is particularly evident in the resorts of Nha Trang, Phu Quoc and Danang/ Hoi An with so many new hotels going up, and several existing hotels building extensions. There is certainly a need for a few more hotels, but maybe not in the volume under construction. Such is the price of progress!
In recent years, Vietnam has been one of the most desirable countries in Asia to visit. It is 'progressing' even quicker than most of its more well-known Tiger economy neighbours, and whilst communism still has a day to day influence, commerce moves at a fast frantic pace, particularly in the even more energetic Saigon area. It has one of the youngest and best-educated populations in the region, and they all have high aspirations, proud of their traditions but fully embracing the prospect of a more prosperous, less turbulent future. As expected, you have very different cultures within the country with the north more traditional and reserved, the south more openly hedonistic.
It is a large country, with well over a 2000 miles of coastline, in the shape of a snake. If you plan to combine a tour of the country you will have fantastic scenic and cultural contrasts but you should also be prepared for at least two seasonal variations, maybe even three. May/ June might be months when all three parts of the country might be at their most desirable, but at other times you should expect regional climate change. The French colonial influence is obvious, in the style of the buildings, the wide boulevards, the opera houses in Hanoi and Saigon, the art scene – in our view the most exciting in the region, and of course the food, with a fusion of Asian and French culinary delights.  It is these contrasts that make the country so exciting.
Hanoi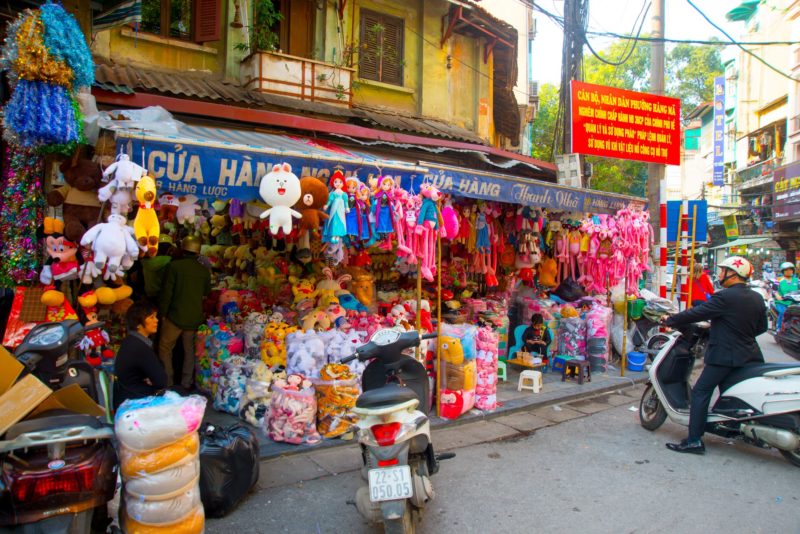 The capital, Hanoi is an elegant charming city with some of the most impressive French Colonial mansions (most of which were spared from the bombing of the Vietnam war and even the newer versions have been built to resemble the original), wide boulevards, cafes, yet in the fascinating old quarter, you have narrow shop houses and crowded alleyways. Great restaurants and boutiques.
Hanoi is the gateway to the region, and day tours or longer can be arranged to Halong Bay, an area of stunning beauty with its thousands of limestone islets and caves. We can arrange a number of cruises in Halong, mainly on traditional sailing junks. We strongly suggest the 2 days (one night ) cruise options or maybe longer as this takes you away from the day tourists flotilla who throng the areas closer to port.
We can also arrange a tour to Sapa, in the extreme North of the country. This rural and remote area is one of the most scenic with breathtaking mountains, green rice paddies and fascinating hill tribes. Travel is by train, and we would suggest a 3-day extension from Hanoi. Tourism has really taken off in this area and it is much more commercialised than a few years back, but the spectacular scenery is still there to be appreciated.
The Ninh Binh area is just a few hours drive east of Hanoi and is known for its waterways, limestone mountains, scenic countryside and small villages. We suggest a 2 day extension tour either from Hanoi or maybe Halong Bay.
Saigon (Ho Chi Minh City)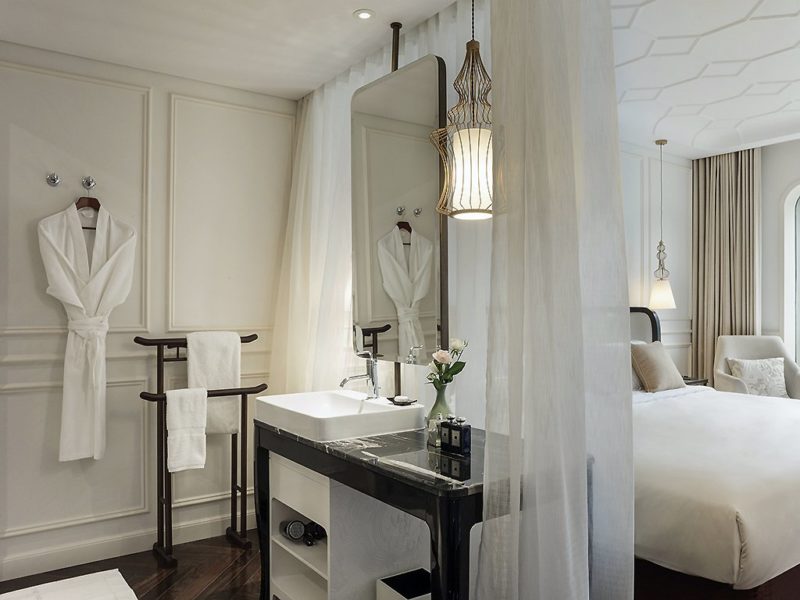 In our view one of the very best and most exciting cities in the entire region. The official name is Ho Chi Minh City, and this tends to be used when talking to government officials or those from the north- Saigon is favoured by those from the south. Much more frantic than Hanoi, with more high rise buildings beginning to dwarf some of the older grand colonial French buildings and traditional dwellings. Wonderfully exciting, with a lively nightlife scene, superb restaurants and innovative bars, and interesting sightseeing. Some of the very best shopping with lively markets and designer shops that can make Bond Street look almost dowdy!
Simply crossing the road here can be an experience, with seemingly hundreds of mopeds speeding towards you – our advice would be looking straight, walk quickly at a consistent pace, don't stop or alter your stride – and give a sigh of relief on reaching the other side! A fantastic experience would be to take a Vespa tour of the city, as a pillion passenger – heart-stopping but when your eyes are open a great way to see the city.
Saigon is the entry point for visiting the south, and we particularly suggest a visit to the Cu Chi tunnels, an underground network of tunnels used by the Viet Cong during their conflicts with the French and the Americans. The tunnels have been thoughtfully enlarged to accommodate larger Caucasians, although many of us will still struggle. We also suggest a tour to the Mekong Delta, known as the rice bowl of Vietnam, it is a network of small waterways and seemingly endless green rice paddies. It can be done as a day visit by boat, or for 2/3 days for a more thorough tour incorporating a night on a rice barge.
Beach Resorts – Danang – Hoi An | Phan Thiet | Nha Trang & Islands /Phu Quoc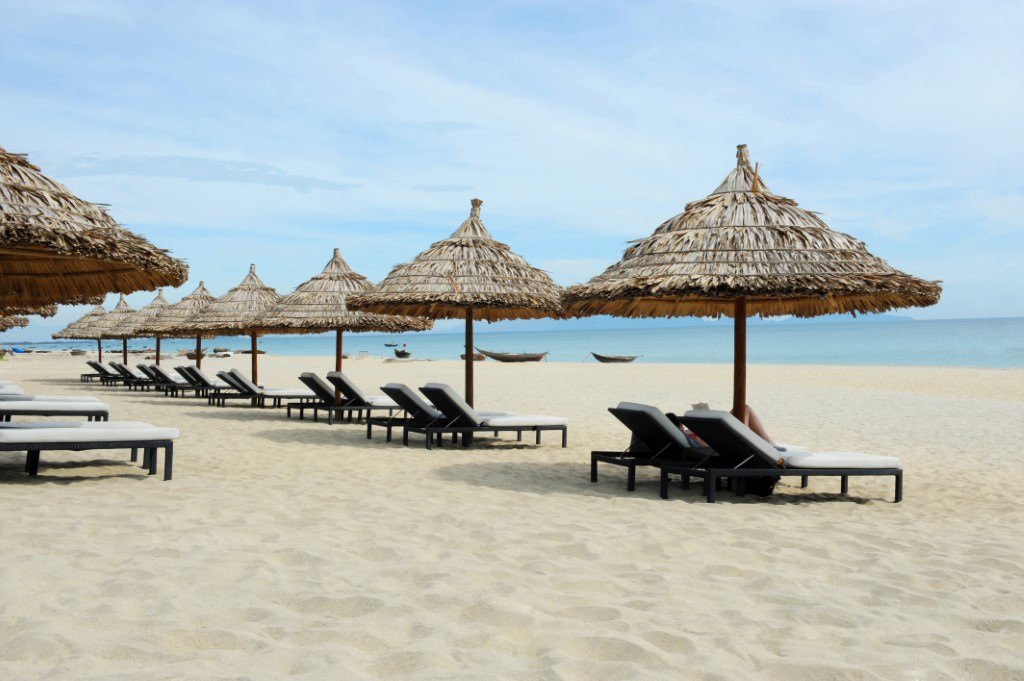 The main beach resorts are either in the central area or in the south. In the central area, we suggest Danang/Hoi An – the resorts run into each other along Danang (formerly China) beach. Hoi An is one of the most picturesque resorts in the region, wonderfully atmospheric with good restaurants and shopping – visit during the day and then return at night when it is candlelit.
Neighbouring Danang is more beach focused, with a good selection of international hotels. Danang city is large, sprawling, some good restaurants. This area is at its best March through to October when the days are generally hot and the sea calm. During the months November to February, you have sea swells, higher rainfall, colder temperatures – good for sightseeing as fewer crowds but usually too cold to go anywhere close to the sea.
In common with many resorts in the region, there is now a lot of development in the area and numerous hotels are under construction, some with well over 500 rooms. This will be noticeable as you drive around. Hoi An Village is considerably busier than it was just a few years ago but still has great charm and is one of the most photographed places in the entire region.
The South has a more tropical climate, with year-round heat. The most popular time is November to May when the days are bright and the sea conditions favourable. The summer months have marginally more rainfall, but the main difference will be in the humidity which increases mid-summer.
The most popular is the Phan Thiet area, 4 hours plus drive out of Saigon with Mui Ne the most developed resort, although there are a couple of really chic retreats as well like the Princess D'Annam. The islands just off Nha Trang are also popular.
Note – many of the resorts in the south have long been the favoured winter playground for Russian and now Chinese clients, this will be noticeable particularly in the main Nha Trang Beach Resort area and in the larger hotels in Mui Ne.
Phu Quoc is an island just off the south-west coast of Vietnam and Cambodia, one hour flight south of Saigon. If you came here around 2010 it had hardly any tourism developments, authentic markets and miles of deserted beaches and just a handful of hotels. Now in 2018, it has over a hundred with many more coming. Extremely busy villages with night markets geared more to tourists than locals. A brand new airport and a three-lane motorway are planned.
Some of the hotels are particularly geared to the mass market regional traveller, especially China, and they like things big, openly opulent, with cavernous restaurants, casinos and karaoke rooms. You need to choose your hotel carefully, there are a few that are delightful – and of course, we at Chic will be delighted to guide you.
Can Dao is another island option, one hour flight south of Saigon. A much quieter option than Phu Quoc, with currently just a few international quality hotels. It has a more laid-back style, some good beaches and a delightful authentic atmosphere.
Weatherwise
As you would expect with such a long, thin, country with over 2000 miles of coastline north to south, there are seasonal variations. See notes above. Essentially:
North Area – November to February – Usually cold and misty. Jacket, probably scarf and maybe an umbrella. March to June, starts to warm up nicely and pleasant time. July / September – hot and humid, with a chance of cyclone. October -generally pleasant.
Central Area – November to February – Usually cool, heavy showers, higher sea swells – good for sightseeing and golf, less so for beach activity – brrr! March starts to warm up and generally hot and sunny April to September, the most popular time for the beach. Late August to October can start to see more humidity and occasional cyclones.
South Area – Constantly hot and tropical. Best beach time November to April, but generally good year-round. Late August to October can see heavy showers, occasional cyclone.
Vietnam (Indochina) – A CHIC Location