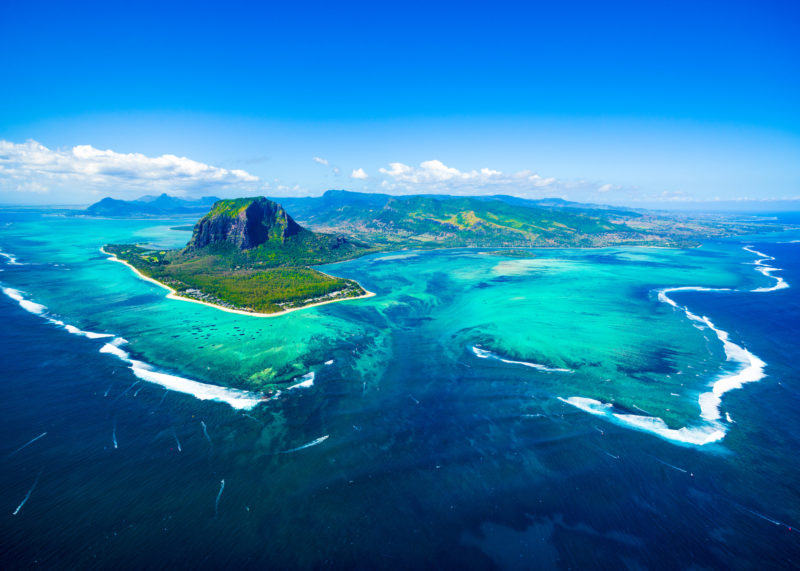 Mauritius is a large sugar island, with towering peaks and fringed by golden sand beaches. A wonderful melting pot of cultures and influences, with Indian, Africans, Chinese and Europeans all blending their skills to present something uniquely Mauritian.
The capital Port Louis is a lively city with some excellent shopping. For something very different, go to the horse racing, a real fun day, with a weekly meeting each Saturday from May through to November.
Flying time from the UK is approximately 12 hours. Air Mauritius and BA fly non stop, connections also possible via Dubai with Emirates which can also make an interesting twin-centre combination.
Mauritius Weather
One of the most difficult to summarise. It's south of the equator, so has reverse seasons to the UK. The Mauritian summer, and most popular months are November to April, when the days are usually  bright, sunny and at their hottest.  However, this might also be the time of a tropical storm or occasional cyclone, particularly mid-January to mid-March. Temperatures are generally in the high 20's /low 30's.
The winter months (our summer) see a  noticeable drop in temperature, although this can be a drier period with high winds experienced,  particularly late afternoon on the east coast. During the Mauritian winter (our summer), the resorts in the north-west tend to be slightly more sheltered. Expect temperatures in the low 20's, cooler at night.
Why Mauritius?
Whilst the Seychelles has an instant WOW! attraction, Mauritius is more gradual. It starts off as pleasant, but then gets even better day by day, a testament to the fantastic hotels and, in particular, the superb service –  In our view some of the very best in the tropics. The beaches are superb, the sea conditions generally good, plus if you are a golfer you will be spoilt for choice. Although most of the time will be spent enjoying the hotels, take the time to explore the island. The shopping is surprisingly good, with many boutique shops in the Grand Baie (Bay) area. Plus the scenery is quite diverse, with inland mountains, some with simple lodges for overnight stays.
If We Were To Be Critical…
Occasionally disappointment with the weather, especially in our mid summer months (see Weather wise above) when the beaches can also be eroded. It is beginning to get overpopulated with similar looking hotels in places. Most of the restaurant activity is confined to the hotels,  surprisingly for such a cosmopolitan island, although Grand Baie on the north-west coast and Flic-En-Flac on the south-west coast has some dining activity.
Note – As with most tropical areas, the beaches are available to both locals and tourists, private beaches are not permitted.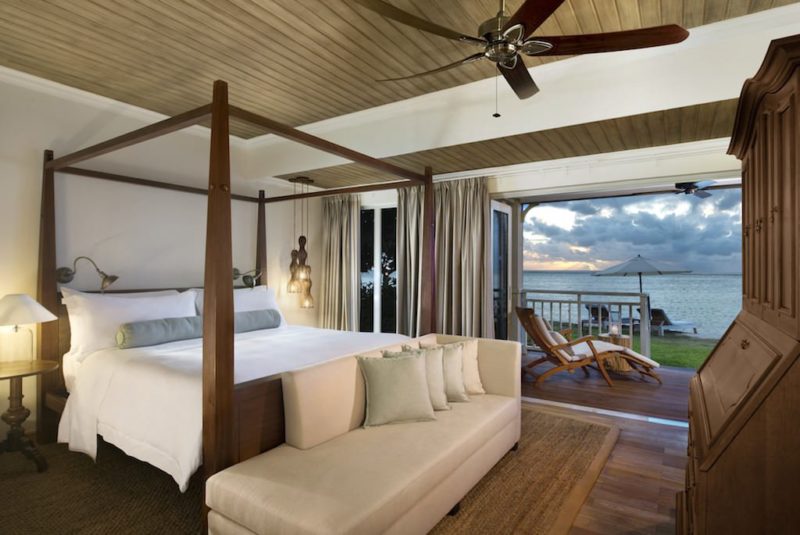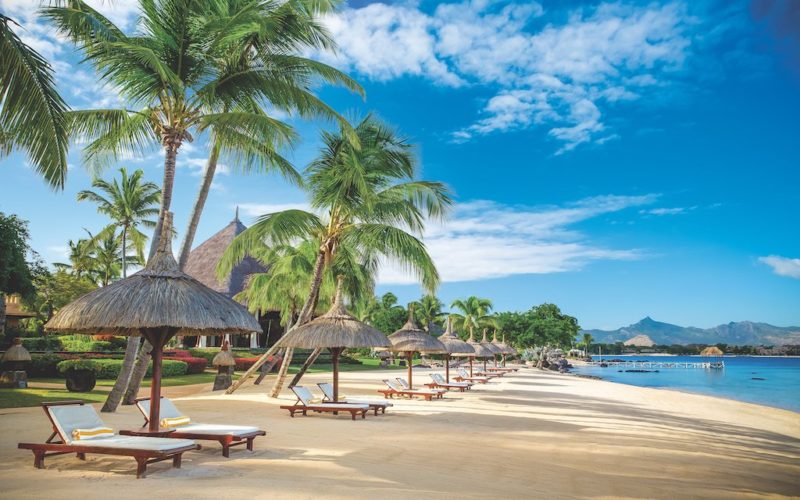 Mauritius – A CHIC Location